SlimTonic™ Chlorophyll Slimming Drops
Change Your Life – Lose Weight In Just 3 Weeks
See Rhyss Wilson's Incredible Slimming Journey with SlimTonic™
Week 1: I started taking SlimTonic™ Chlorophyll Drops every day, and I already noticed a difference in my appetite. I wasn't as hungry as I usually was, and I found myself making healthier food choices.


Week 2: My energy levels increased, and I felt more motivated to exercise. I also noticed that my bloating had reduced significantly, and my clothes were starting to feel looser.


Week 4: I'm happy to report that I've lost about 38 pounds! My friends and family have noticed a huge difference in my appearance, and I feel more confident and happy in my body. I will definitely continue using SlimTonic™ Chlorophyll Drops as part of my weight loss journey.

Breaking Free from the Cycle of Obesity: The Search for Safe and Natural Solutions
Excess weight and obesity have become major health concerns for people of all ages and backgrounds. The prevalence of these conditions has been on the rise in recent years, and they are associated with a range of health problems, including heart disease, diabetes, and even certain types of cancer.


Despite the numerous weight loss programs and products available, many people still struggle to lose weight and keep it off. This can be due to a variety of factors, such as genetics, poor diet, and a sedentary lifestyle. Furthermore, many weight loss supplements on the market contain harsh chemicals and synthetic ingredients that can be harmful to the body. As a result, finding a natural and safe solution to support weight loss efforts is essential for those looking to improve their health and well-being. Well, look no further than SlimTonic™ Chlorophyll Slimming Drops!

Start your journey to a healthier you today with SlimTonic™ Chlorophyll Slimming Drops.
SlimTonic™ Chlorophyll Slimming Drops offer a natural and effective way to support weight loss efforts by reducing hunger cravings, boosting metabolism, and promoting healthy digestion. With SlimTonic™ Chlorophyll Slimming Drops, you can achieve your weight loss goals without the use of harsh chemicals or synthetic ingredients.

What are Chlorophyll Drops?
SlimTonic™ Chlorophyll Slimming Drops is a supplement that is made from concentrated chlorophyll. Chlorophyll is a molecule that gives plants their green color. It is found in all plants, but it is most concentrated in green leafy vegetables. Chlorophyll has many health benefits, including detoxification and weight loss.

Science-Backed Benefits of Chlorophyll Drops for Weight Loss
Boosting Metabolism: Chlorophyll can stimulate the production of enzymes involved in metabolism, helping your body burn more calories.


Reducing Hunger Cravings and Calorie Intake: By balancing blood sugar levels and delaying stomach emptying, chlorophyll may reduce hunger cravings and increase feelings of fullness, leading to fewer calories consumed.


Reducing Fat Absorption: Chlorophyll can bind to fats, preventing their absorption and potentially reducing weight gain.


Increasing Antioxidant Activity: Chlorophyll has antioxidant properties, protecting cells from damage by scavenging free radicals.


Supporting Healthy Digestion: Chlorophyll may promote healthy digestion by stimulating the production of digestive enzymes and increasing gut health.


A study published in 2014 on PubMed found that taking SlimTonic™ Drops as a supplement once a day for 12 weeks induced weight loss, improved obesity-related risk factors, and reduced the urge for palatable food. The study followed 38 women between 40 and 56 years old with body mass indexes (BMI) ranging between 55-79 lb./ft.(2). The women were randomly chosen to receive a SlimTonic™ drop or a placebo. It was to be consumed once daily before breakfast for 12 weeks. All participants ate three meals a day with no snacking in between meals. They also had to increase their activity level. Their body weight was tracked every third week. The subjects who took the chlorophyll supplement lost significantly more weight than those who took the placebo. The supplements were also found to reduce total and LDL cholesterol and decreased the urge for sweets and chocolate.


"What I love about SlimTonic™ Chlorophyll Slimming Drops is that they are made with safe and natural ingredients, without the harsh chemicals and synthetic additives that are commonly found in other weight loss supplements. I have seen many of my patients achieve their weight loss goals with the help of SlimTonic™ Chlorophyll Slimming Drops, and I would highly recommend this product to anyone looking for a natural and safe way to support their weight loss efforts," says Dr. Kaylyn Plum, M.D.

What makes SlimTonic™ Chlorophyll Drops your great choice?
Natural weight loss support
Reduces hunger cravings and increases satiety
Boosts metabolism for increased calorie burning
Promotes healthy digestion and gut health
Increases energy levels
Detoxifies the body and supports immune function
Real Customers Share Their Success with SlimTonic™ Chlorophyll Slimming Drops
"I've been using SlimTonic™ Chlorophyll Drops for a few weeks now, and I am loving the result! I love how it helps to reduce my appetite and keep me feeling full for longer. It's a great addition to my weight loss routine!" – Sarah T.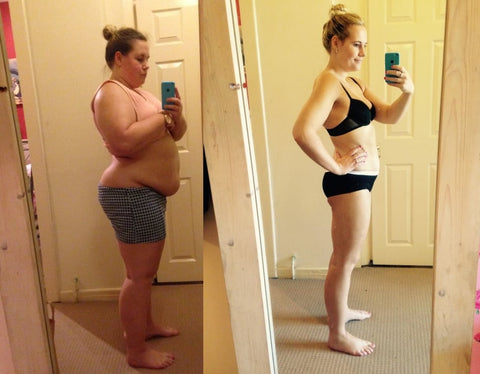 "I was a bit skeptical at first, but after trying SlimTonic™ Chlorophyll Drops, I'm a believer! I've lost 25 pounds in just 2 weeks, and I feel more energized and motivated than ever. I love that it's all-natural and has so many health benefits." – John D.

USAGE:
To use SlimTonic™ Chlorophyll Slimming Drops, simply place a few drops (1-2ml) under your tongue.  This allows for optimal absorption into the bloodstream, so you can start experiencing the benefits right away. For best results, consume it 2-3 a day.
OUR GUARANTEE
We truly believe we have some of the best products in the world. If you don't have a positive experience for ANY reason, we will do WHATEVER it takes to make sure you are 100% satisfied with your purchase. Buying items online can be a daunting task, so we want you to realize that there is absolute ZERO risk in buying something and trying it out. If you don't like it, no hard feelings we'll make it right. We have 24/7/365 Ticket and Email Support. Please contact us if you need assistance.